3rd Class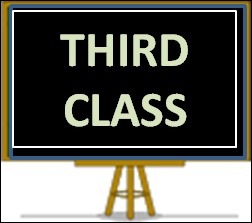 Class information:
Games:
Mon – Football (Girls) 
Thurs – Football (Boys)
 Fri – Hockey
 PE : Monday 
Swimming: Term 1
Check out our art!
Visit to Kilmainham Gaol.
3rd Class went to visit Kilmainham Gaol on 8th February. It was a wonderful experience for the children.
They were able to see the cells where the prisoners were held, the exercise yard and Stonebreakers Yard where the leaders of the Easter Rising were executed.
It was a fascinating tour, and very worthwhile.
Getting fit!
3rd Class are getting very fit. They started continuous running at the beginning of the school year, starting with running for 2 minutes.
Gradually, over the weeks that followed, the amount of running has increased.
All of the class can now run continuously for 15 minutes. This is FANTASTIC!
Well done 3rd Class.