6th Class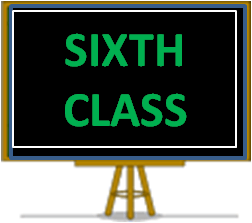 Class information:
Games:
Tues – Hockey (Boys) Football (Girls)
Wed – Football (Boys)
Thurs – Hockey (Girls)
PE : Wednesday
Swimming: Term 1
We had fun decorating our own plates, using acrylic paints. Have a look at our different designs!!
6th class got their new hoodies today (and there was no much work done afterwards!!!!)

The sale was on Tuesday 14 th feb and we made 471 euro to fund our junior entreprenuerial project. The children really enjoyed organising everything and Mrs Armstrong was so proud of them all for their enthusiasm and obvious enjoyment of the whole process!
We have been practising since September with Naomi for the National Children's Choir Concert which was on Thursday 6th April. We had a fantastic time and the teachers said that the concert was fabulous and some of the music was very moving. Ms. Armstrong and Ms. Senior said they were so proud of the way we represented our school.

We designed road safety posters for the month of May, to put in the yard, so everyone is safe. Ms. Senior will choose 4 posters for the yard and Mrs. Armstrong said she would give the winners a treat!! Roll on May!!
We had fun on our last day of school before Easter. There was a bake sale and we bought lots of buns and other treats filled with chocolate and icing!

We are nearly finished the Glowcases for our showcase next Friday 31st March (1.30pm in the hall). It has been a very exciting project, deciding on the product to make and then designing the pencil cases based on orders received. Our profits will go towards a charity of our choosing. Thank you to everyone who has supported us in this project.
6th Class visited the Dáil and had a great day. We saw where Enda Kenny sits and saw them testing the voting system. When we got back to school we had a picnic lunch on the grass and then Mrs. Armstrong let us play football until home time

We planted tomatoes in small pots which we will keep in the classroom until they can be re-potted. We will water them everyday and then transfer them in to larger pots to bring home when they are big enough. It was fun as we had the chance to look for bugs with magnifying glasses, while each group was planting. We found many different types of bugs living under pots and stones.
We learned about the Peatlands of Ireland and designed tourist brochures with all the facts we learned.

We spent two weeks learning about World War 2. Everyone wrote a research article on a different topic and we created a fantastic display outside the classroom.

We are preparing for Seachtain na Gaeilge. We illustrated poems and wrote pancake recipes in Irish. We also wrote a comic strip of St. Patrick's life. We are learning a song by Avicci called Wake me up in Irish for the concert on the 20th. We took part in Trath na gceist in the hall with 4th and 5th class and we had great fun.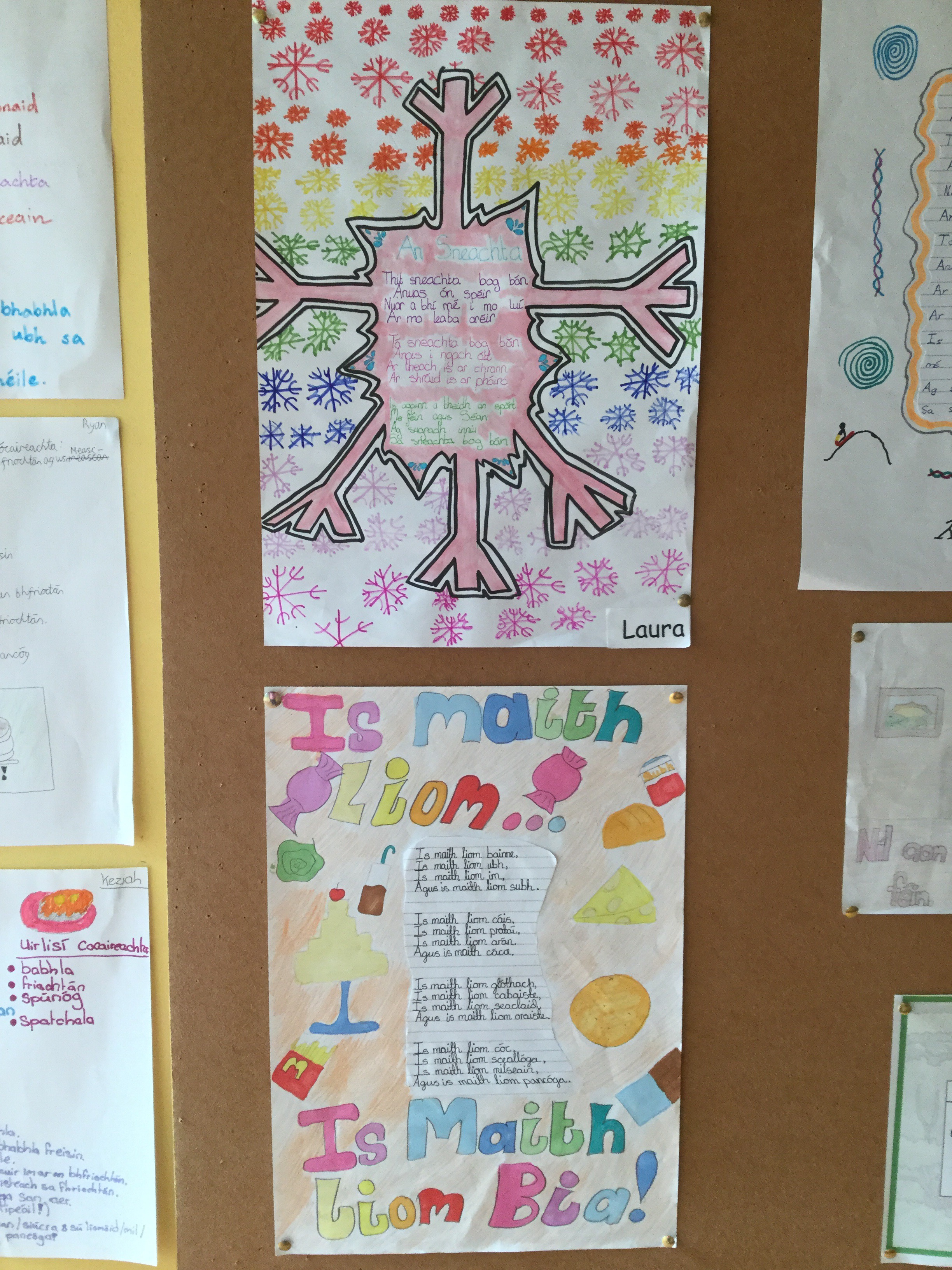 We are supporting Ireland in the Six Nations rugby. Mrs. Armstrong went to Rome to see them play and got a photo with Rob Kearney. What excitement! Go Ireland Go!
We did a research project on Pollination and Pollinators in groups in preparation for a talk that a scientist called Leif gave to us. It was interesting to learn many new facts. He told us that we should not pull up dandelions from our lawn because the bees rely on them for their food. He also told us to leave some of our grass long as the bees build their nests in it.
6th class held a cake sale in February and made 471 euro. Thank you to everyone who bought our cakes. The toy stall sold out very quickly and the games were great fun. There was even a raffle for everyone too!!