Welcome to the 2020- 21 academic year! The Parent Teacher Association (PTA) at Rathmichael National School are excited to share innovative and creative events this year to help our school community come together and raise funds during these unprecedented times.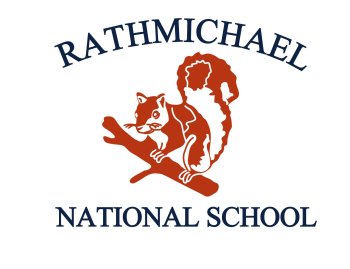 How close are we to reaching our €10,000 goal for 2020-21?
2020- 21 School PTA Representatives:
Nathalie Carroll: Co Chairperson
Kate McCauley: Co Chairperson
Kevin Smith: Treasurer
Dave Caffrey
Peter Harty
Bernard Gaffney
Claire Homan
Sue Melbourne
2020-21 School Class Representatives:
Junior Infants: Kim H and Cara A
Senior Infants: Carrie C and Katrina L
1st Class: Victoria and Claudia
2nd Class: Heidi and Lindsay
3rd Class: Gillian N and Sue M
4th Class: Heather H and Hannah H
5th Class: Michelle H and Jean O'S
6th Class Linda Y and Edwina
December 2020 Festive Events
This Christmas our scheduled Art and Wine Evening has been cancelled due to covid restrictions. Instead, videos of student art work will be sent home to parents prior to the Christmas holidays. In lieu of the funds that we normally raise through the sale of art, we are asking for donations to be made towards our Dublin zoo fundraiser initiative. Due to the global pandemic, Dublin zoo is facing huge financial difficulties. Rathmichael children hope to raise €400 in order to sponsor one animal per class. For every donation made, parents will be entered into a raffle to win a Christmas hamper, to be awarded on December the 21st.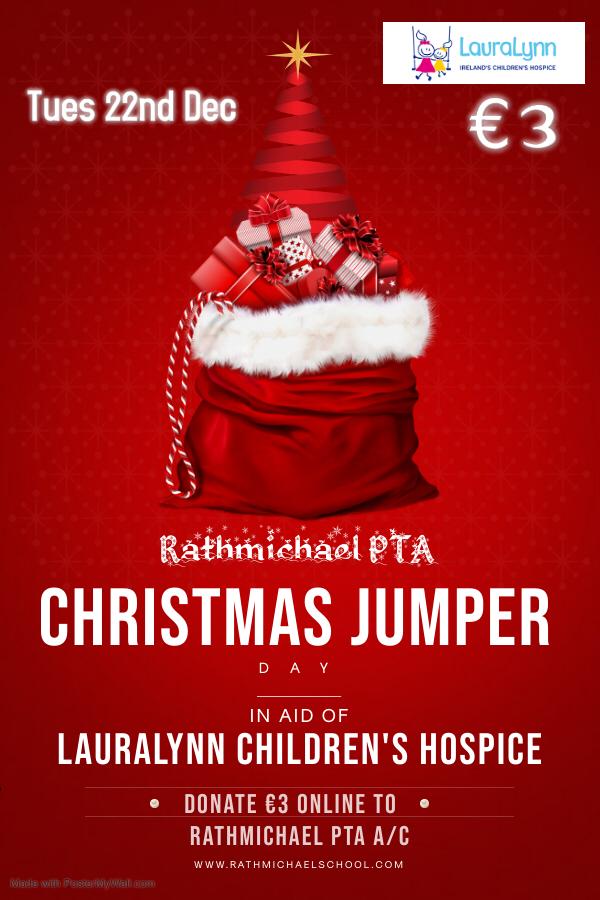 Rathmichael children can wear Christmas jumpers to school for €3 on December the 22nd with all funds going the LauraLynn children's hospice.
Thank you to Rathmichael parent Shirley Coulter who has overseen the sale of the 2020 Christmas decorations! Decorations are €8.50 and all profits will go to the Rathmichael PTA. To order, please email the school with your name, number of decorations and your eldest child's class. Payments can be made to the PTA account with your family name and 'Decoration' as a reference.
November Fundraising Initiatives
Support Laura's run challenge!
On Nov 14th Rathmichael mother, Laura, will be running 21k in only 2hr 10min! All the funds raised will be going to Rathmichael NS. To support her towards this amazing goal please donate to the Rathmichael PTA school account with ref: Run21K
We are excited to announce that two Rathmichael parents,
Kim Hannigan (Camisassa) and Karen Rigney,
ran a marathon together over the month of October to raise much needed school funds. Donations towards their efforts would still be greatly appreciated. Please use reference 'MaraKK' when donating to the PTA school account.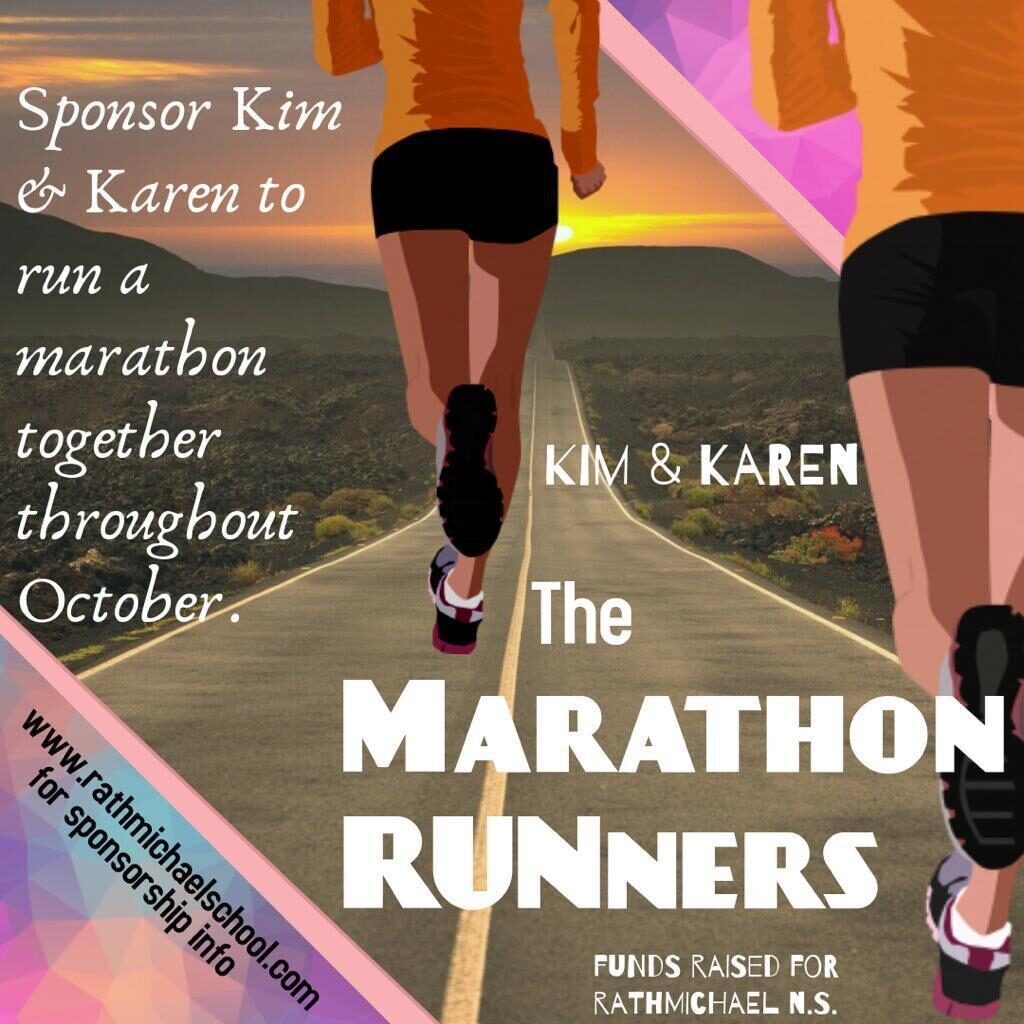 Autumn 2020 Halloween Activities:
Check out some of the creative and creepy pumpkins that were brought into school by Rathmichael students for our Pumpkin Carving Competition!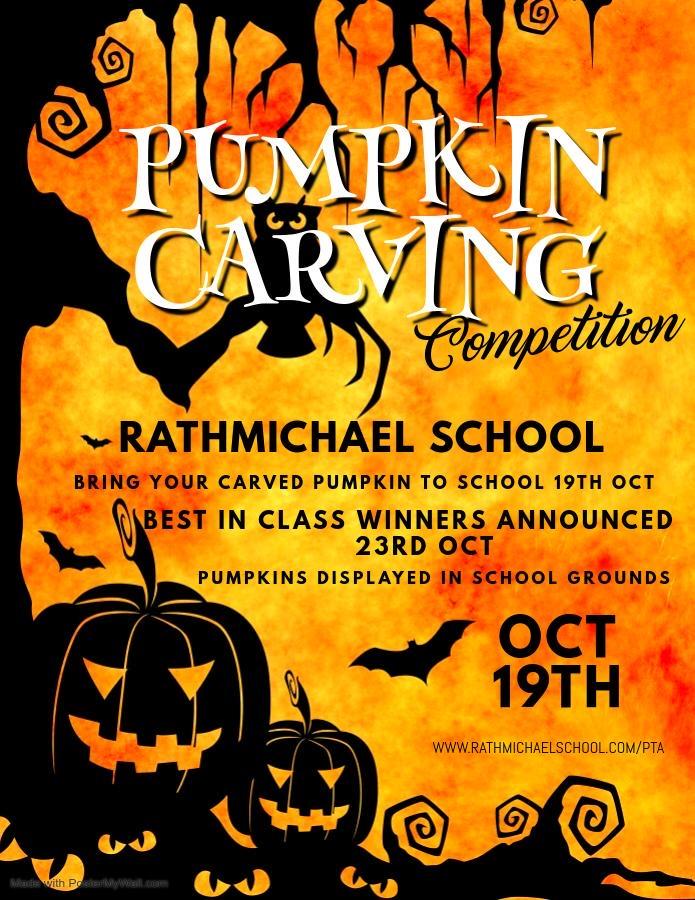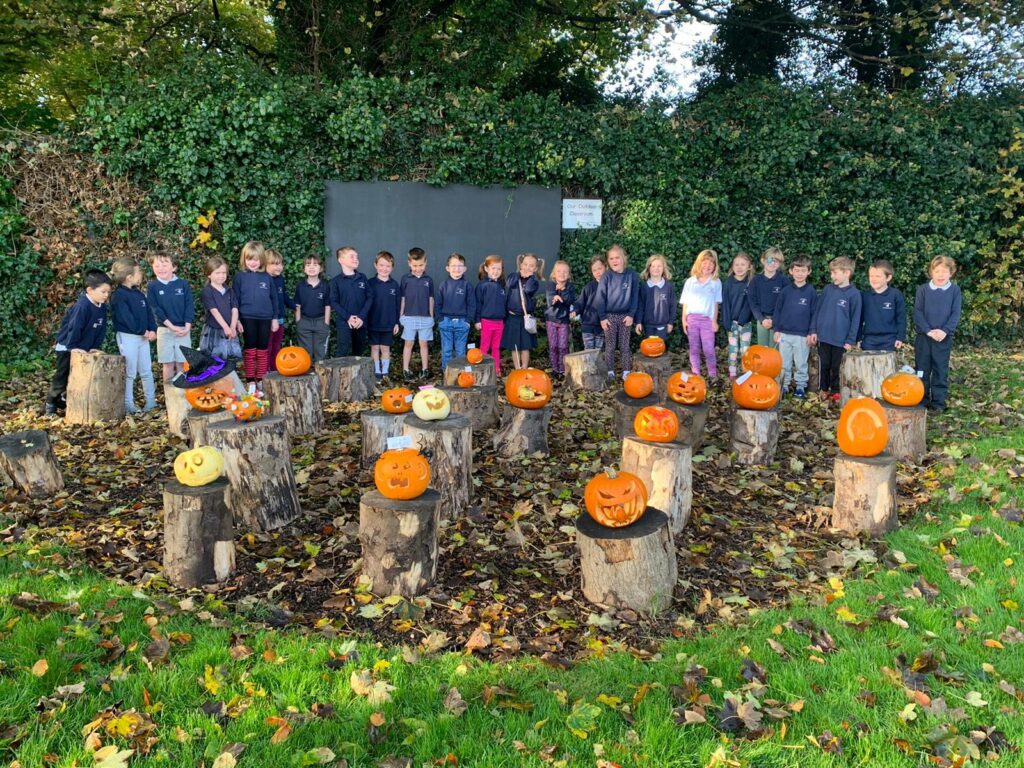 The Rathmichael PTA kicked off the month of October with their
Halloween Pumpkin Carving Competition
Children brought in their pre- carved pumpkins to school from October 19th with their child's name and class clearly labelled. On Friday prizes went out to the best pumpkin per class and all pumpkins were displayed in the school grounds. There were some very spooky creations!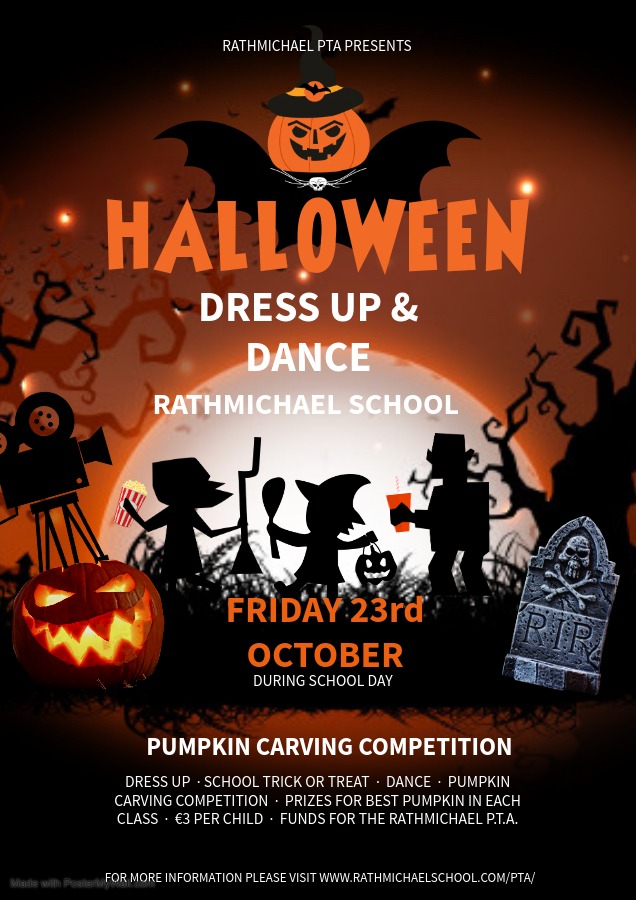 Class representative Zoom 'Meet and Greet':
Thursday, October 8th at 7:30pm
Summer Term 2019- 20 : Marathon in a Month Initiative
How many kilometers have we run?